Saint James: The marine cardigan for women
Following a marine style, the cardigan for women of the French brand Saint James puts forward, sometimes a rounder neckline or the famous lines reminiscent of their well-known Breton striped sweater who still makes the fame of Saint James clothes for women. Pair a plain cardigan with a Saint James striped t-shirt for women to create the perfect marine-style outfit.
The diverse styles of Saint James women's cardigans will allow all women to find a timeless and durable garment that will live up to the expectations of this French brand's reputation.
The materials of the Saint James cardigan for women
The Saint James women's cardigans always follow the know-how acquired over the years of this iconic French company. However, the company has been able to expand the materials used in a few cardigan models. According to the different models of Saint James women's cardigans, some are made of wool (100% or an alloy with other textiles such as acrylic), while others are made of cotton or linen.
Don't worry! Saint James cardigan 100% natural wool of superior quality lovers will always find a product meeting their expectations.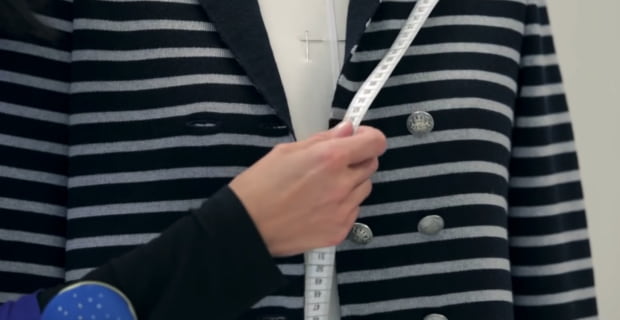 Image source: Saint James.
The marine cardigan zipped or buttoned for women
Although the cardigan for women can sometimes have accessories (hoods, decorative buttons, etc.), the type of closure on the front of the cardigan can dictate its use. Sometimes zippered (single or two-way) or buttoned, one of the many Saint James cardigans for women will be able to meet your need.
The collar type used on a cardigan also says a lot about the intended use of classic clothing. A cardigan with a prominent collar gives you a reason to wear it on a boat or by the sea because it can be raised higher at the neck to protect it from the cold caused by the high winds.
The cardigan for women with zipper
The Saint James cardigan with a zipper is perhaps more conducive to a more urban-looking accoutrement, but it is above all a must-have piece to assume a casual chic outfit. While it is usually thicker, this cardigan is maybe more dedicated to being used as a jacket than under another outer layer garment.
The cardigan for women with buttoning
More classic and timeless, the Saint James buttoned cardigan sometimes presents buttoning as an ornament, an accessory in itself. Easily pair it with a skirt or casual jeans according to the look you want to create. The button cardigan, especially in a solid colour, can also be combined with a printed t-shirt to create a rocking look!