Stripes as the very essence of Saint James clothing
Sailors in the French Navy, under the authority of Napoleon III, wore the striped shirt as their official uniform. As early as 1858, the white and indigo blue stripes were laid out thoughtfully. Indeed, legend has it that there were, at that time, precisely 21 indigo lines to represent Napoleon III victories.
On the more practical side, several sailors of this time testified that these stripes made it easier for the crew to spot a fallen sailor. Simple lines could thus have functional advantages to the point of being able to bring a sailor back to his family on dry land. In short, there are several reasons why the striped shirts of yesteryear still inspire Saint James to reuse these legendary stripes on their clothes today.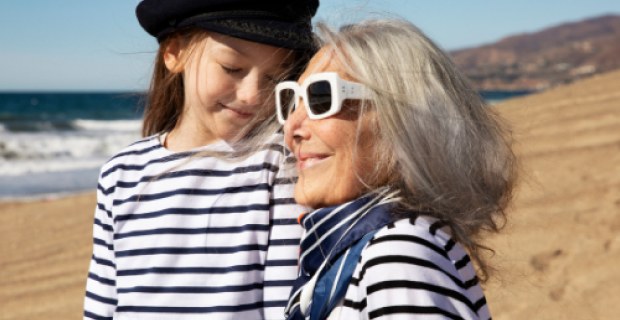 Image source: Saint James
Diversified Saint James striped sweaters
By definition, a sweater is either a short, sleeveless garment or a long-sleeved knit. However, the word sweater is widely used. This term can sometimes be used to refer to the famous Saint James Breton striped sweaters or sometimes a simple t-shirt.
To better orient you towards the womenswear you are interested in, here is a list of different types of striped garments:
Saint James Breton striped shirt for women
The Breton striped shirt has changed a lot since it was proudly worn only by Breton sailors in France. The Saint James striped shirt for women has now become a must-have item of clothing. It stands out from other clothes, particularly by its round neckline, giving it its timeless sailor aspect. It comes in different fits, an array of colours or with a few accessories (coloured stitching, embellishments, etc.). These give the striped shirt a much more feminine look than before.