Why is the pea coat double-buttoned?
In the past, the closure of the pea coat required a double buttoning to better withstand the winds. If you pay close attention, it is almost imperatively a buttoning with eight buttons or two rows of four buttons.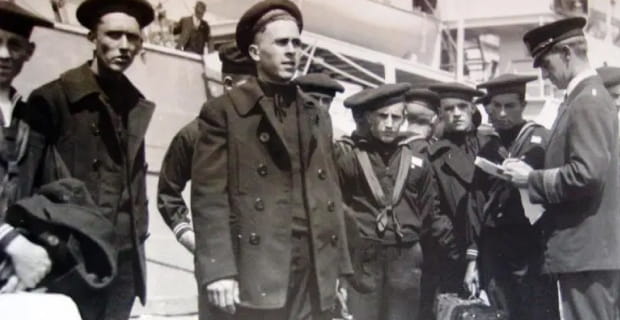 Young sailors wearing the pea coat as a coat during the Second World War between 1939 and 1945.
What is the difference between a pea coat and a duffle coat?
Although both are made of thick, waterproof woollen sheets, the duffle coat is longer while the pea coat is shorter. With a few similarities, the fact is that the duffle coat and the pea coat from Saint James are two classic jackets for the French brand. Each of them presented with their unique accessories, buttons and functional characteristics.
The modern pea coat according to Saint James
This iconic coat of the navy still holds, to this day, its distinguished even aristocratic look of the past while being combined with different cuts, fabrics, colours, lengths and weights from one manufacturer to another. The Saint James pea coat is, for its part, respectful of the historical characteristics represented by a traditional sailor pea coat of yesteryear.
Over the years, Saint James has allowed itself to go off the beaten path. Which allowed Saint James to achieve what they know how to do so well: modernize a piece of clothing, traditionally made for sailors, to be part of the wardrobe of men and women, without ever losing sight of its authentic character.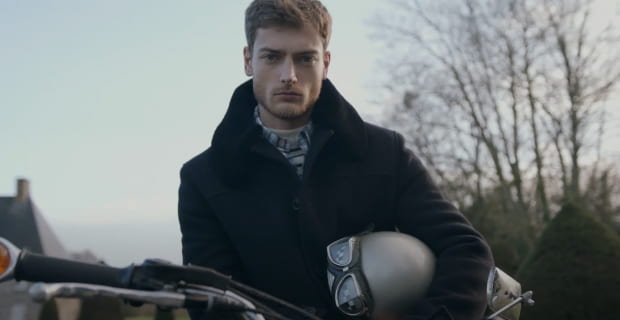 Image source: Saint James
The Saint James pea coat for women
The pea coat for women took longer to be popularized than the one for men. It was not until 1962 that Yves Saint Laurent revisited this classic for men and redesigned it to insert this piece in one of his collections for women.


Image source: Saint James
Sometimes embellished with frills here and there (shoulder pads, fine seams of colour, etc.), the Saint James pea coat for women also benefits from the historically noble character that this coat exudes. The Saint James pea coat for women is a very classic marine style coat, but feminine.